History Path to National Socialism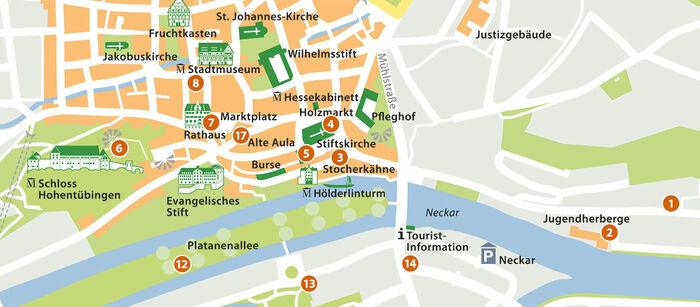 Only a few traces in Tübingen are reminders of the time of National Socialism. The Tübingen History Path to National Socialism wants to make this period of the city's history publicly visible again. 16 columns located at historical spots provide information about the Nazi era. These columns serve as a sort of permanent exhibition, preserving and presenting the traces of both the perpetrators and the victims.
The History Path was initiated by the Geschichtswerkstatt Tübingen e. V. (History Workshop Tübingen); The Arbeitskreis Geschichtspfad (History Path Working Group) conceptualized the History Path and wrote the texts. The University Town of Tübingen was involved in the realization of the History Path and covered its funding.
For more information, please go to:
Geschichtswerkstatt Tübingen e.V.
Arbeitskreis Universität Tübingen im Nationalsozialismus